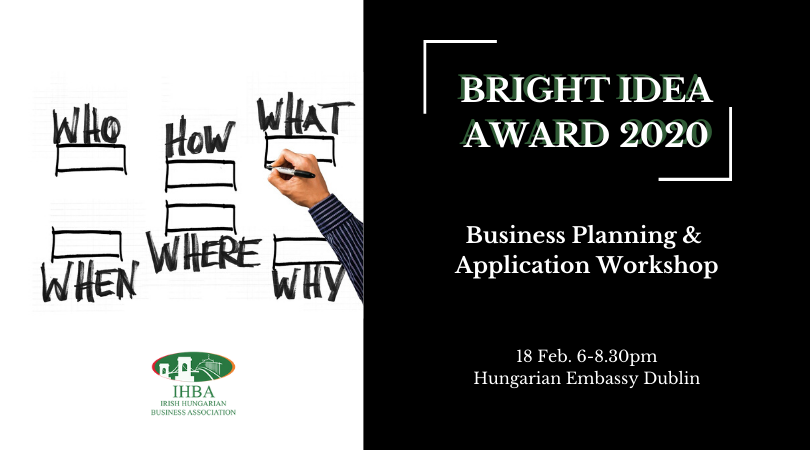 Business Planning & Bright Idea Application Workshop
We are inviting you to our next IHBA Event on the 18th of February that will be all about Business Planning, helping you with the preparation of your Application for the 5th Bright Idea Award and giving you ideas on how to pitch your presentation to the IHBA judges.
❗ This event will be very beneficial for not only those who need help with business planning and creation of a strong pitch but for those as well who are planning to register for the Bright Idea Award 2020!
Agenda:
5.45 – 6.00pm – Registration
6.00 – 7.30pm – Business Workshop, including
✔ Introduction of the Bright Idea Award 2020
✔ How to prepare a strong Business Plan
✔ Developing a strong pitch for the IHBA judges
7.30 – 8.00 pm – Q&A
8.00 – 8.30 pm – Networking
Light refreshments will be available.