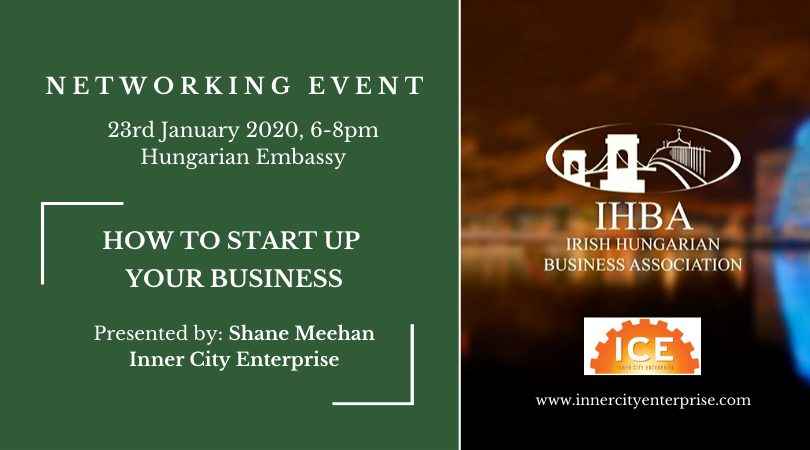 How to Start Up Your Business
Our monthly events will be kicked off this year at 6pm on the 23rd January with Shane Meehan of the Inner City Enterprise, who will give valuable advice on how to start up your business.
Inner City Enterprise has helped 2000 people establish over 1000 businesses and social enterprises in Ireland. You can learn more about their activities from their website http://innercityenterprise.com/
The event will take place at the Hungarian Embassy in Dublin, as usual, and it is free to attend and open to members as well as first-time attendees who express their interest by an email to [email protected] Annual membership registrations will also be available at the event, which will give you free access to all of the IHBA events during 2020.
Please stay behind after the talk and mingle with the other attendees – have a chat, share experiences and build relationships with the Irish Hungarian business community.
We look forward to seeing you there!